The Spotlight
Diving Deep into Gatton's Soul: Music as a Healing Journey of Resilience, Vulnerability, and Mental Well-Being
Prazzle Editor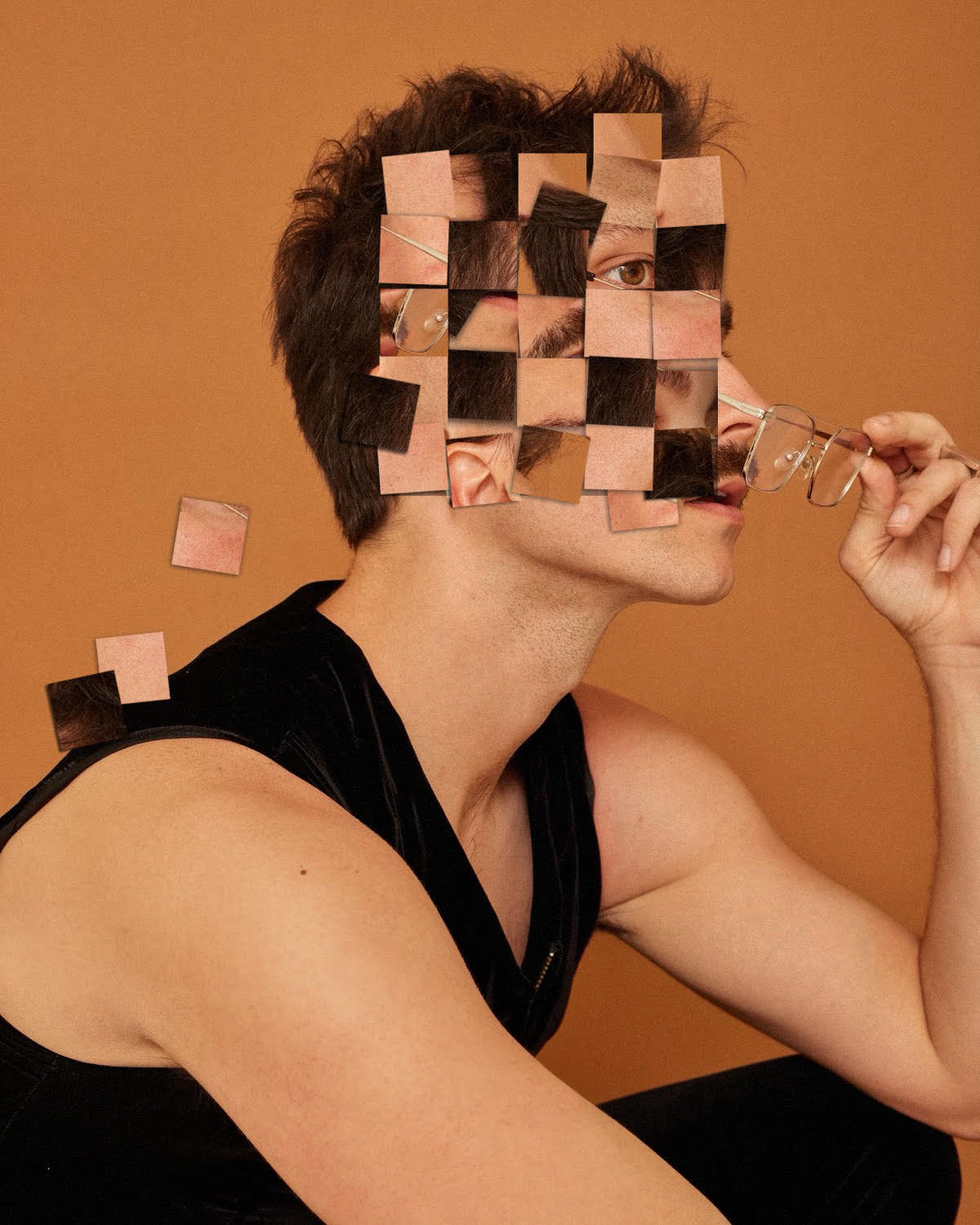 Gatton is an artist whose music transcends genres and touches the depths of the human experience. Growing up in Tampa, Florida, he found solace in the storytelling abilities of artists like Whitney Houston and Jennifer Hudson. During his college years, he realized the therapeutic nature of music and found solace in the chords and melodies that carried him out of pain. 
Gatton's journey as a musician has been supported by his loved ones and he seeks to share his vulnerability through his art, hoping that others will find their stories within his own. Outside of music, Gatton's passion lies in creative directing, curating experiences that bring together diverse individuals who have inspired him throughout the year, creating a beautiful tapestry of unity. Read our interview with this deep soul and gain insight into his intriguing world.
Who is Gatton? What was your childhood like? And how has that shaped your taste in music?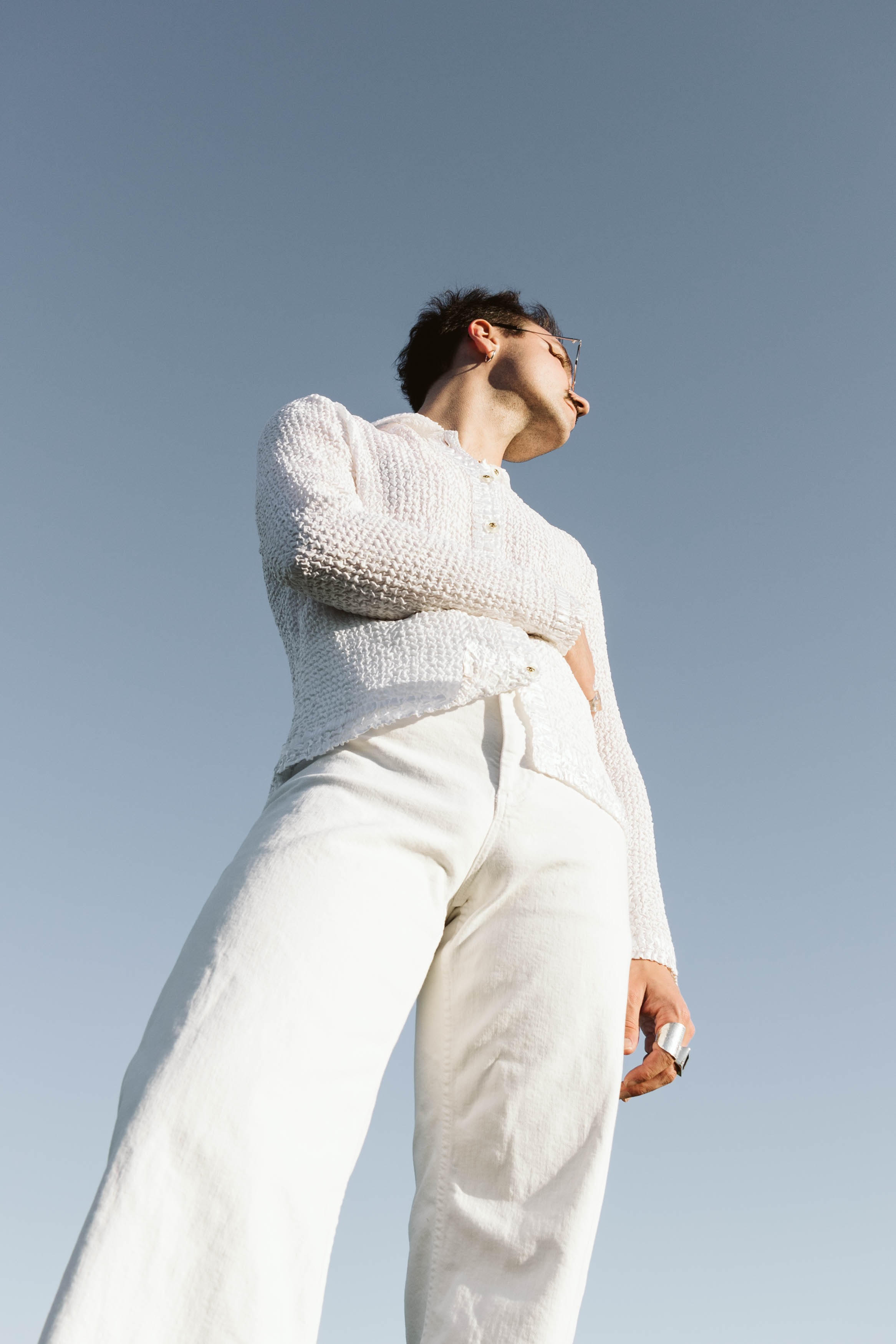 Who is Gatton… Wow, what a question. It always feels so difficult to try and reduce to words an essence. But I love this question. Hmmm… I think the first thing I am is a student. My curiosity has always been my most treasured companion. It seems to force its way through rooms and souls and stories that maybe just Gatton on his own could not. I used to perceive myself as a walking contradiction. I navigated life with a lot of shame and confusion due to possessing so many seemingly contradictory thoughts and emotions. 
I think growing my curiosity has allowed for the celebration of the "contradictions." To me, one of the most breathtaking characteristics of this life is the coexistence of such juxtaposing things: the love and the loss, the indescribable connection and the undeniable distance, the windy and restless and the still and reverent, the beginnings and the ends. They all somehow just seem to perfectly interlace. So to answer who Gatton is: Gatton is curious, he is ridiculously optimistic, and he hopes to be known more as a student than a teacher. 
My childhood was plush. I grew up in Tampa, Florida. I went to private school my whole life. Two parents, one sister, and a plethora of dogs, Yorkies to be exact (the most annoying type:). It was a conventional All-American type of childhood but as we know no childhood goes uncallused.
I was a really chubby kid. Deeply insecure and a bit angry. I was bullied most years in school and developed a performative nature. Distracting them from my pain by bringing them joy, I suppose. The classic chubby boy-to-class clown pipeline. I think music served as an escape. I marveled at the Whitney Houston and Jennifer Hudson of the world. There was a certain storytelling ability they had that forced you to lean in. And the effortlessness they seemed to have. It was in their bones… It still takes my breath away.
What is music to you?
Music is healing to me. I discovered the healing aspect of music halfway through college. I had experienced a lot of loss all at the same time. A loss of multiple really important relationships at the time, a loss of some opportunities, leading to a loss of self. I pretty much-lost anything I hid behind for my identity. I was always "so and so's boyfriend" or "the one who sings" so losing these things was the hardest and most necessary experience for me because it was the start of my identity. The start of figuring out who Gatton was beyond these things I hid behind. Music held my loneliness and heartache with grace and navigated me out of the pain one chord at a time. 
What's your earlier memory of singing and were your people supportive of you? 
I remember just loving performing. I was 3 or 4 when I had my first performance for a church Christmas program. I couldn't get enough. I had my little suit on and was equally parts perplexed yet enamored with the whole "all eyes on me" concept. I think singing and music have been so much of my identity from the get-go, a blessing and a curse I suppose. But I have always been incredibly supported along the journey. 
How do you describe your genre of music? When listeners hear your music what do you hope it does to them?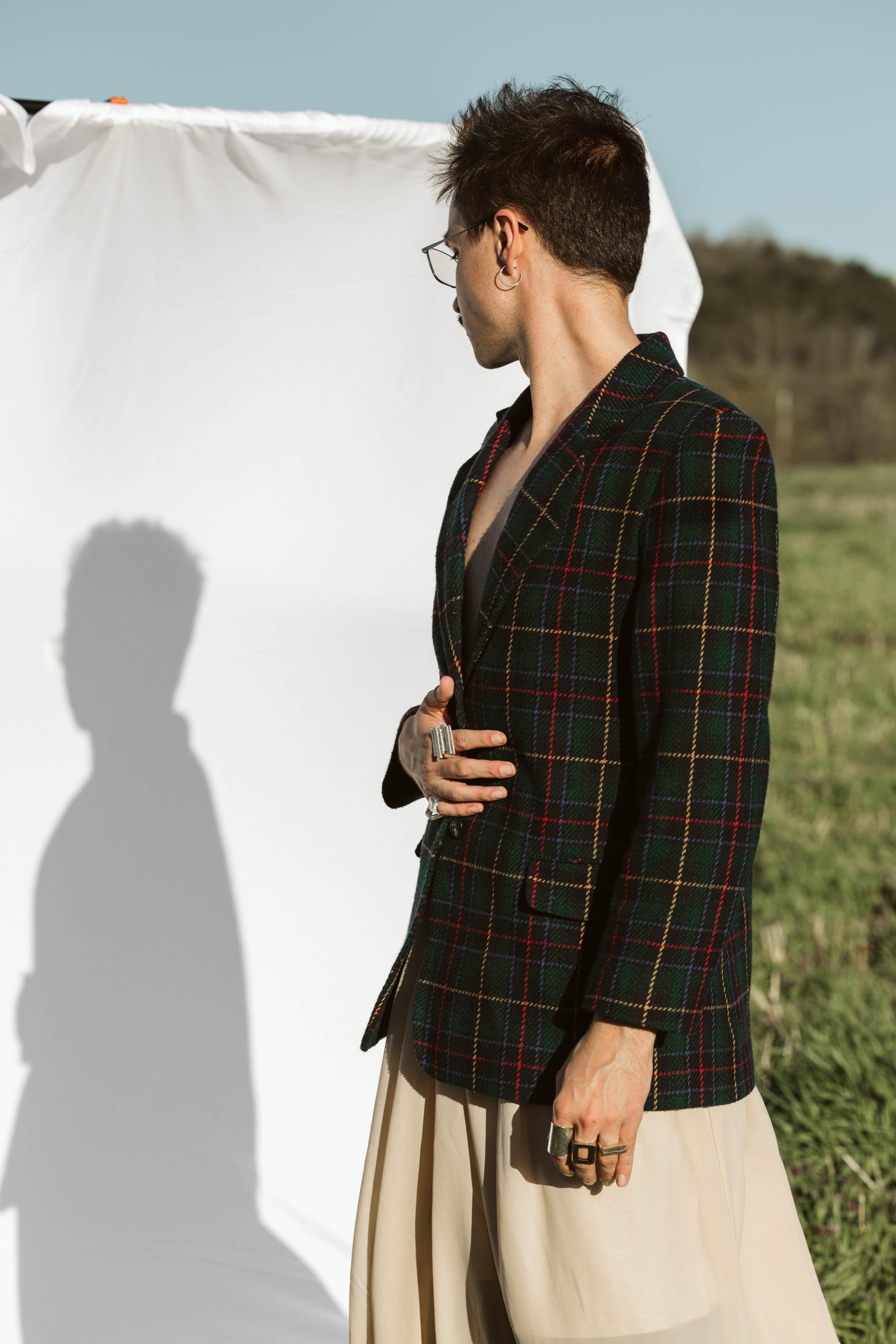 I always find it hard to define my genre because to me it's less about style and more about what I have to say. It's funny cause I don't consider myself a musician. To be completely honest, I am often fatigued by music. I don't yearn to write or always be in the studio or always be producing something. The only thing that keeps me from quitting music is the connection it brings. The humanity that is interlaced. 
I am a creative director too so I have always said to people "I know what I have to say and music and creative directing are the mediums I have chosen to use my voice… right now." So as for my genre: reflective hahaha.
I lean toward a more introspective/"sad boy" genre, singer/songwriter some may say. My hope and what I "have to say" in my art is revealing the beauty in our shared humanity. I hope to always give bits and pieces of my vulnerability in hopes that people will find their story in mine. I believe empathy and resilience are our two superpowers as humans and I want my art dripping with both. Drenched, even.
What do you enjoy doing outside of music? I can see through your artistic spirit on your page, how you creatively curate the experience.
Yes, creative directing is a huge passion of mine. I do an annual photoshoot that brings together the people who inspire me the most in different realms. Nurses, teachers, models, students, librarians, photographers, musicians, etc. I get an eclectic bunch of powerful people that have made an impact on me that year, put them in the same color, and create something beautiful. I hope to always be a gatherer. If there is one thing I hope said of me, it's my love for the art of gathering. Unity is a necessity. 
How do you typically go about writing and producing your music?
My favorite advice I received from an iconic writer was "Make songwriting a mindset." Every conversation you have, every new tv show, every hike, every hug, every meal, every heartbreak, and every triumph… there's a song in all of it, and it's up to you to find it. So my process is quite unconventional. These days I don't just sit down and write nearly as much as I once did, it's more of a continual state of writing. Being intentional about feeding my curiosity and taking notes of everything. And then when I sit down to write (mostly in collaborative sessions these days) I have a plethora of concepts and songs and ideas to build off of. 
What's your surest source of inspiration for your music and song lyrics? Also, Your lyrics often touch on themes of self-discovery and mental health. Can you talk about why these topics are important to you?

I love this question. I am most inspired by humanity. When I had first gone through that heartbreaking season in college that I mentioned earlier. I got really curious. Curious about pain and setbacks. Curious about humanity and our innate ability to overcome. So I conducted interviews. 82 in a year to be exact. 
Anyone that I found extraordinary in that season of life I sat down with and asked 15 questions to. The same 15 for all 82. It changed my life. It revealed to me this "shared humanity" concept that I often speak about. 
"We as human beings are more the same than different" became my mission statement from that point forward. So humans would be my main answer. But my biggest inspiration now as in one specific person would have to be Dr. Brene Brown. She has liberated me in ways I could not reduce to words. She grants language in areas that once were silenced. One of my many favorite Brene Brown quotes is "…shame can't survive being spoken, it thrives off of secrecy, silence, and judgment."
Who are some of your biggest musical influences?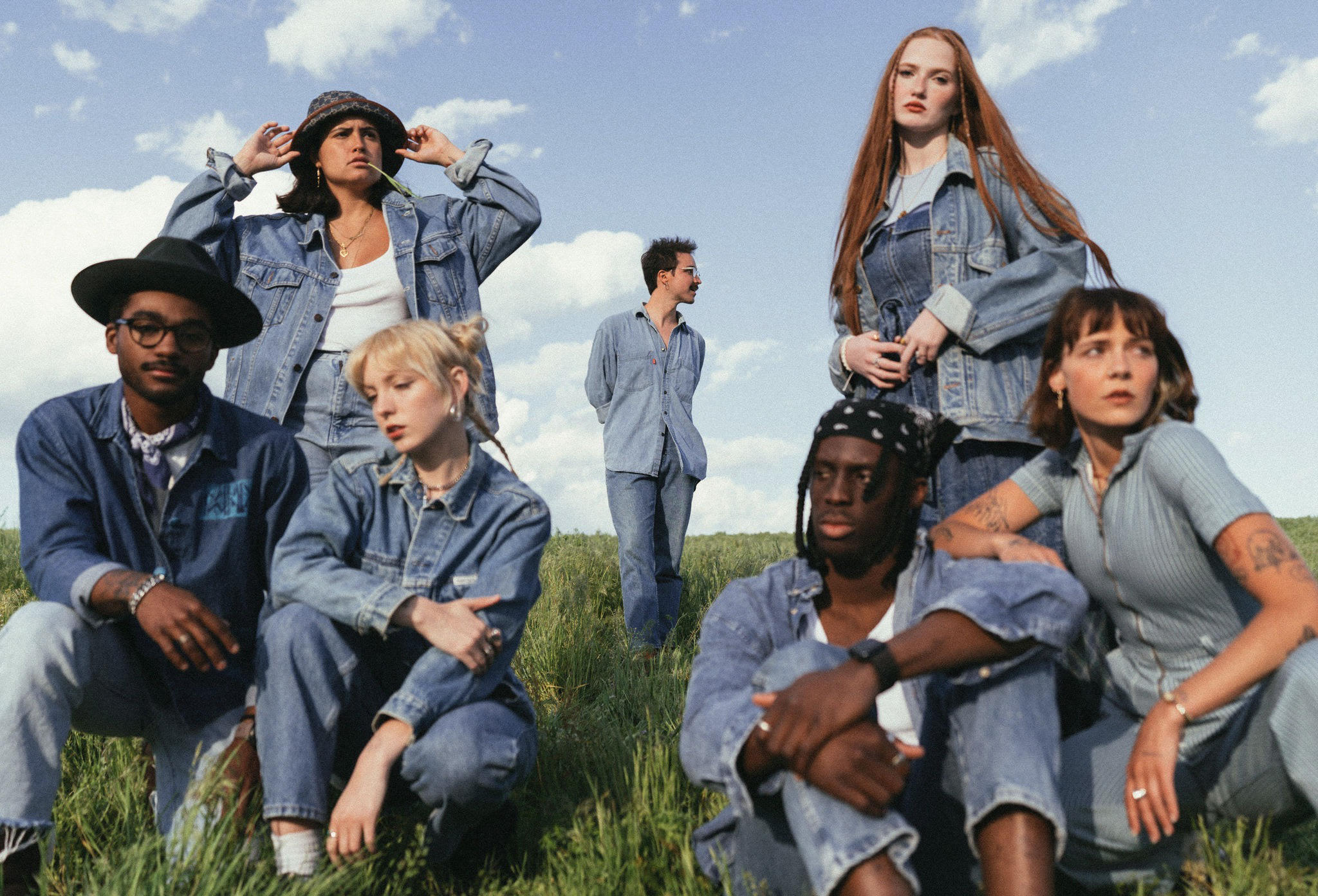 One of my all-time favorite artists is Yebba. She navigates against the current. She chooses innovation over perfection. I marvel at her vocal ability but even more so at her artistry. Adele has always been deeply inspiring to me. She finds a perfect coexistence of nostalgia, heartache, and humor. I think a lot of how I write was initially inspired by Adele. 
You have a following through social media platforms like TikTok and Instagram. What's the creative process for your aesthetics like?
The creative process for me is always different. I do have a specific look I am always trying to achieve, though. I always try to lean toward innovation. Different styles of editorial posing and outfits and editing. I love pushing boundaries as much as I can and I loveeee a good monochrome moment. I will probably always choose some semblance of monochrome in my visuals, there is just something so satisfying about being drenched in one color. 
What's your take on live performances?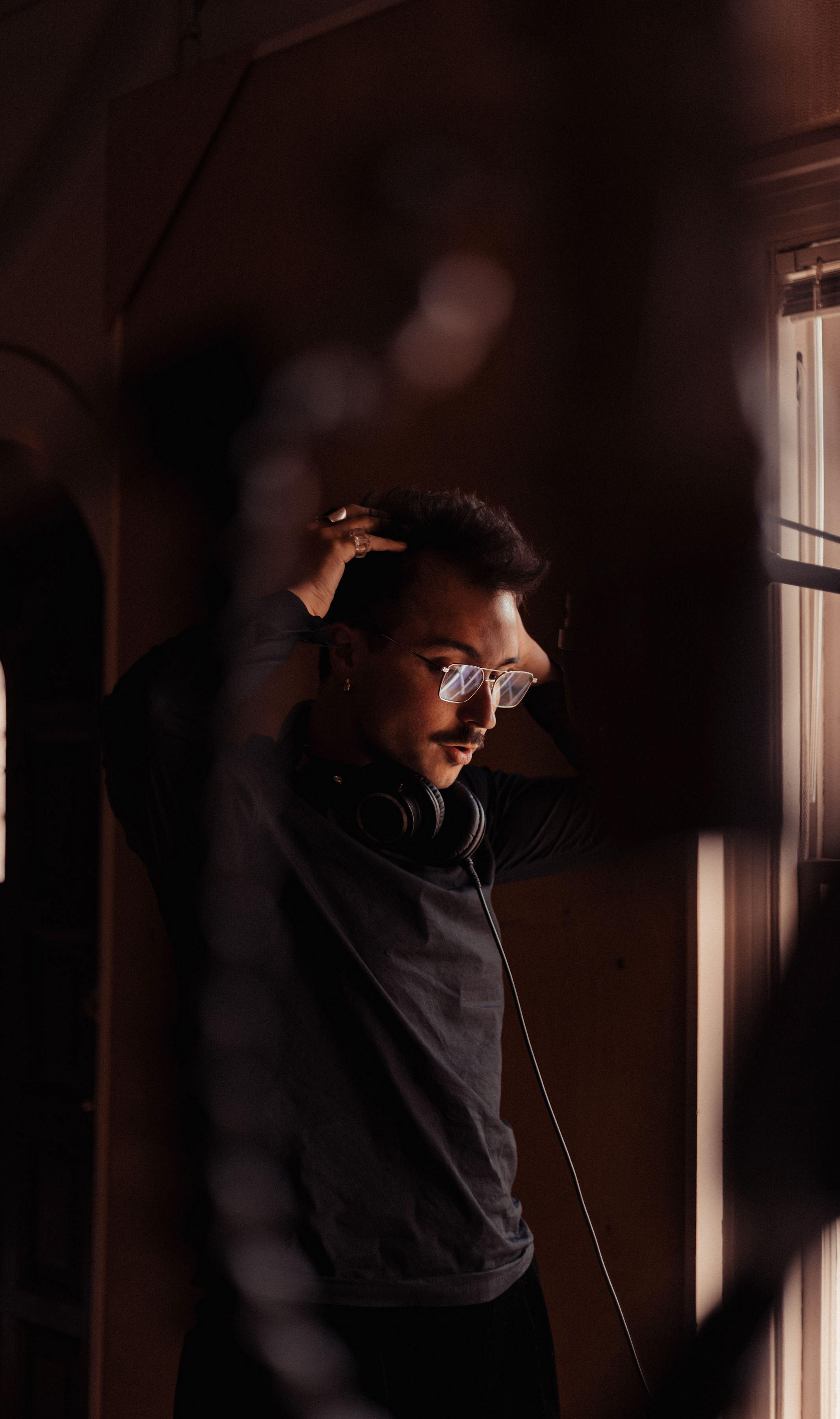 I actually don't perform live. I swore it off about a year and a half ago. I think at some point in my career I will again but I know what I want and what I don't want and I think the right opportunity will come. 
I suppose it goes with the whole unconventional aspect of my journey but I have focused solely on the internet side of things. I hope to find a love for performing one day, but I have yet to find it. I'd prefer a chat over coffee or an editorial photoshoot than a stage, and maybe that will never change!?
Your music videos have a very unique visual style. Can you talk about how you approach the visual aspect of your music?
For my videos, I always lean toward a somewhat ambiguous approach. I like to have cohesive visuals while allowing space for people to make their assumptions about what I am trying to say in them. I love getting an army of people involved, I lean toward a more weird and fluid narrative but one that requires some digging. I love art that requires a little digging. 
Awesome! Finally, what's next for Gatton? Can fans expect any new music or performances soon?
New music, yes! I just released a new song called Denim and I have a few other really really exciting projects happening this year that I cannot wait for people to hear! 
Subscribe to Our Newsletter
For the latest updates, exclusive promotions, and valuable resources.